The government has refused to deny reports that HS2 may not run to Euston until 2038 – if it ever reaches there at all.
Soaring inflation means plans for the high-speed rail project to run to central London may be scrapped completely, with trains instead stopping at a new hub at Old Oak Common in the suburbs of west London, The Sun reports.
Commuters would have to finish their journeys into the city centre by using the Elizabeth Line.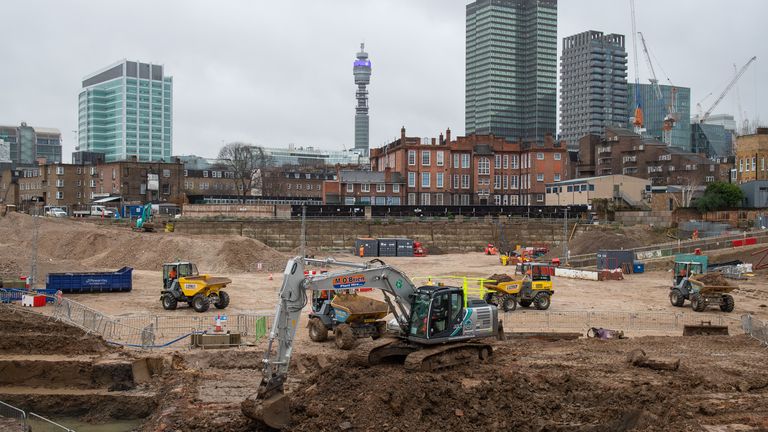 A two to five-year delay to the entire project, at present due to be completed between 2029 and 2033, is being considered, according to the newspaper.
Asked about the report, the Department for Transport said: "The government remains committed to delivering HS2 to Manchester, as confirmed in the autumn statement.
"As well as supporting tens of thousands of jobs, the project will connect regions across the UK, improve capacity on our railways and provide a greener option of travel."
HS2's website still features plans for the trains to travel to Euston and says a new station there will have 10 450m platforms.
It adds that the station will be used by up to 17 high-speed trains per hour at "peak operation".
Campaigner calls for project to be scrapped
The HS2 project has been dogged by criticism over its financial and environmental impact.
In October 2021 Michael Gove, the levelling up secretary, suggested capital investment for HS2 would be reviewed but Jeremy Hunt, the chancellor, subsequently backed the project.
The target cost of Phase 1 between London and Birmingham was £40.3bn at 2019 prices.
A budget of £55.7bn for the whole of HS2 was set in 2015.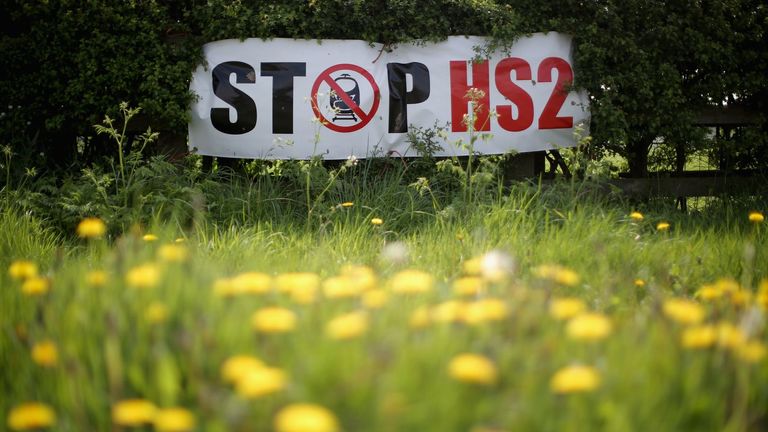 Penny Gaines, of the campaign group Stop HS2, said it is "not at all surprising" that costs are spiralling out of control.
She added: "These reports just show that there are so many problems with HS2. It's being delayed further and further so the cost is going up, it should be cancelled in its entirety as soon as possible.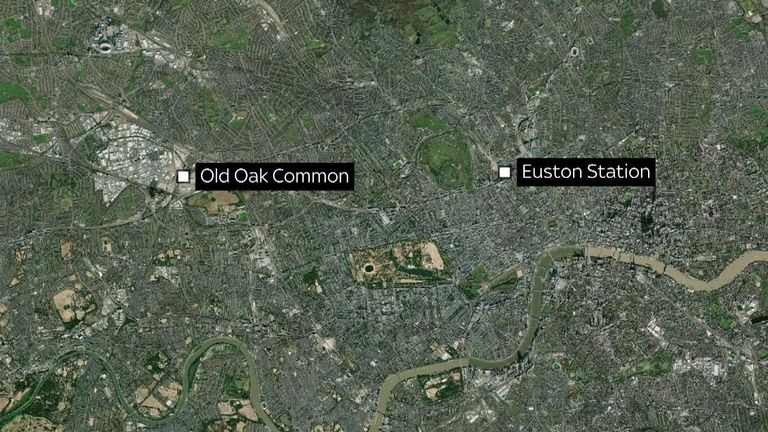 "Stop spending money building a railway people don't need. Use the money to restore the countryside and the areas that are being devastated by HS2 and look at the solutions that people need in the 21st century.
"It's London-centric and now it turns out that it's not even going to manage to get to the centre of London."