Sky Brown, the youngest athlete to compete at the summer Olympics for Team GB, has won the bronze medal in the women's park event at the Tokyo Games.
The 13-year-old skateboarder had qualified in second place for the final at the Ariake Urban Park, with a best score of 57.40.
After her heats, Brown had told the BBC: "That was insane. It is crazy. It is crazy to be here, and skating with all the girls has been really fun.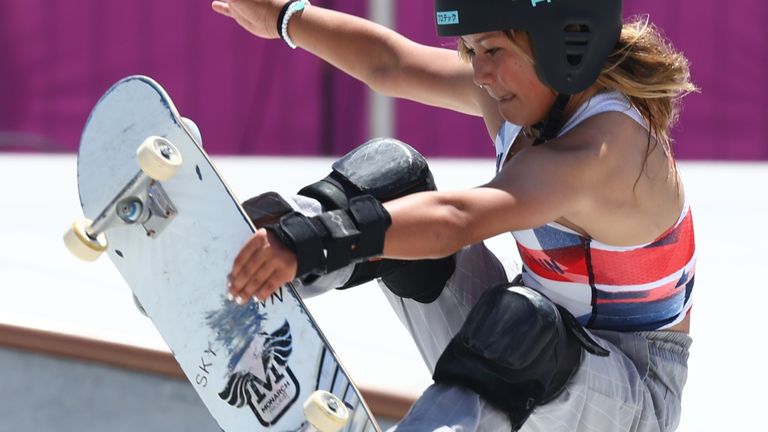 "Everyone has been ripping. It is awesome to be here. I didn't think about the scores. But I am really stoked on that score – very stoked."
The final was dominated by teenagers – the favourite going in was 15-year-old Japanese skateboarder Misugu Okamoto.
The third-placed qualifier was Kokona Hiraki who is also from Japan and is just 12-years-old.